Consultative Spiritual Readings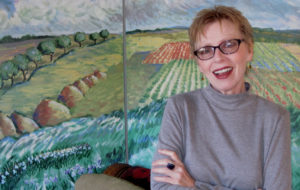 Triza Schultz
As a psychic empath medium, my consultative readings have evolved to work within the realm of the 4 energy centers of the spiritual/physical and the masculine/feminine aspects that we all have within us.  These reveal one's talents and abilities, fears and imbalances, hidden strengths and reinforcing known strengths to assist in healing and growth.  I also facilitate communication with the spiritual realm, deceased loved ones and animal companions, angels/guides/teachers, and specific past life experiences may be revealed that are meaningful to one's current life path of healing and moving forward in life.
How To Schedule A Reading:
To schedule a reading, please go the Store page and select the type and length of reading you've chosen from the Consultations page.  Once you've completed your purchase, you will receive an email confirmation from me along with a response to schedule a date and time for your reading.
How Consultations are done:
For International client consultations, I use Skype video or Facebook video or Facebook Messenger to do readings. For clients within the USA, I will personally contact you by telephone, use Skype, or Facebook video.
Life Path Readings:
A life path reading can be just about anything in your life – Relationship concerns, gifts and talents in work and life, and strengths and weaknesses are all part of what we are here to heal and grow. A loved one from the Other Side may appear with a message of support, a guide or angel may assist, or a pertinent past life may be revealed to help your healing and growth in this life now in some capacity. All these may all be a part of your reading.
Click here to request & order a Life Path Reading.