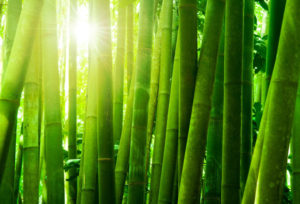 "I am still in awe over my reading with Triza! I have had so many big events take place in the last year and needed reassurance that I am on the right track. Triza was able to describe those events and let me know that I am making the right decisions for me! She also gave me an unexpected message from my grandmother that meant so very much- when Triza called her by name and told me that my grandmother was proud of me, I got all the reassurance I needed to continue forging ahead on this path! I am grateful for Triza and so happy she shares her gifts to help others!"
~Allison Marlow – Bloomington, IL
"I've had a few readings from Triza, and each time she was on point! She's a lovely, sweet person, very patient beautiful heart. Her readings w ere very accurate and the messages given to me were astonishing and so true. I highly recommend Triza Schultz to anyone who wants messages from a loved one who has passed or if you have any questions regarding your life path she's the one who can help you. Thank you again Triza.  You're such a lovely, sweet, wonderful woman with a beautiful heart and soul. I look forward to having another life path reading again."
~ Isabel Giesbrecht – Clovis, CA
"My wife gave me an hour Life Path reading for my birthday! Triza was full of important information and advice which I really appreciated.  A very helpful reading which I sincerely enjoyed.  My father came through with healing messages as well.  Thank you Triza, until the next time!"
~ Eric Njos – Huntington Beach, CA
"I've had the pleasure of knowing Triza for several years now and I must say she is a warm, honest and beloved part of my life. The reading and message I received from her was so well rounded and closed doors left open from my past that were much in need of resolve, and at the same time shed light and perspective on my current journey and growth. It was everything I needed to hear and I'm so blessed to have gained clarity through her.  Thank you."
~ Sarah – Los Osos, CA
"Your accurate and detailed reading and the details of the heart locket that she [Mom] wore was truly amazing. I later asked about the heart locket and it was confirmed by a family member that it did exist. It was described in detail by a family member without me even giving them the description you gave me. I was amazed. Your work and abilities proved to me how truly gifted you are. I would definitely come to you for future readings."
~ Isabella Sangervasio-Greene – Roselle, NJ
The Fear Standard" by Triza Schultz – Book Review
"There are so many great observances and lessons highlighted in this book.  Having become aware of fear in my life causing a paralyzing effect on my focus and choices in many ways, I appreciated the directness of this book.  I have observed others accepting what family had told them out of fear, when the family was actually wanting to take away the other person's choices and direct them down a path losing happiness, confidence and wealth.
I especially loved the sections on anger and worry being used to display fear along with fear taking away our ability to utilize our intuition.
I'm currently working with high school kids and younger on resolving their divorced parent's problems through anger and worry.  I find many of the suggestions in Triza's book especially helpful in how suggestions are stated and the exercises available to bring anyone back into thinking about how the divorce and life changes are affecting them.  Their fears of being left with no parent in their lives have created anger and emotional outbursts.
There are passages in this book that will allow people a true epiphany in their lives."
~ Bobbie Halverson – Sandy Utah
"Triza Schultz is a visionary. Over the years, she has helped me deal with many life situations using her psychic skills. She has incredible accuracy and can feel my emotions that provide more clarity on a situation. I would highly recommend her services to anyone."
~ S. Hill – Dubois, PA
"I have known Triza for many years and have witnessed her tireless study and search for the truth. It is through these many tools that she helps to reveal this truth to those who seek her wisdom. Triza has done several readings for me over the years and they have been right on target. One particular reading told of a man named Mart coming into my life and mentioned another man named Kyle in connection also. Well that man did come into my life and we have been married for 10 years now. The other man in the reading was my husband's best friend."
~ Cynthia Ann Bjerk-Plocke – Tucson, Arizona
"Triza Schultz deserves the highest praise for her intuitive ability. Her insights ring true with me and confirm whatever I have asked her. At one point, Triza told me that I needed vitamin B supplements to help me out of a period of lethargy. She said that my body could not rejuvenate due to lack of proper sleep. I did not take heed of her advice and got progressively worse. Nearly a year later, my chiropractor explained that my serious lack of energy and inability to sleep was a problem with my adrenals. He said my body could not rejuvenate! I got on an adrenal supplement and proper vitamins and feel like a new person.  If I had followed Triza's advice originally, I would not have had to suffer so needlessly.  She helped me finally understand a lifelong compulsion to scratch mosquito bites, to the point that they would take months or even years to heal and would leave nasty scars. She explained that, in a previous life experience as a young child, I had died of malaria.  I now do not have to scratch mosquito bites.  They heal!"
~ Margaret Loring –  Las Cruces, NM
"The Fear Standard" by Triza Schultz – Book Review
"Want to feel a very pleasant electricity jump through your body as sleeping pieces of your emotional intelligence are gently wakened from their nap time? Do yourself a favor and get the book "The Fear Standard."  I'm usually too busy promoting my own book to promote anyone else's, but I have to make an exception here.  I've been taught by many lamas, priests, monks, nuns, shamans, medicine people, wizards, and white witches as well as junkies, hookers, winos, thieves, and murderers.  None presented a more important message in a sweeter tone with more clarity, honesty, and personal courage than the messages you'll find in this book.  Now I can say I know a living human lotus.  Thanks."
~ Doug "Ten" Rose – Author of "Fearless Puppy – on American Road" – T or C, New Mexico
"Triza was very visual with my reading ….She described an old, old wheelchair I used in one of my past lives.  It came up because when I was younger, I had dreams about being in a wheelchair. She saw one of my dear friends that had just recently passed and he was able to explain why he was the way he was.  He told Triza that I should pay attention to leaves he would send me. Last Valentine's Day I found a heart-shaped leaf in my bathroom, and have found others stuck on a feather, on my windshield, etc.. Triza is an Earth Angel with gifts.  I will never forget my experience."
~ Pat Sirianni –  San Anselmo, CA
"Triza explained that the Blessed Mother Mary was surrounding me all the time and giving me peace and joy and I need to call out to her in time of need because she is always there.  I learned later that my nephew went to a conference and had a vision of the Blessed Mother, who told him, "Tell your aunt she needs to talk to me."  Triza had told me the she was with me and I needed to call upon her more often. This was a tremendous confirmation for me."
~ Victoria Loring – Las Cruces, NM
"I have had two readings with Triza. She is amazing.  Each time I am truly blown away by her.  She has  been a blessing in showing me insight to things about my past life, family, and love.   I cannot even put into words how grateful I am to have met Triza… I will be having another reading in a few months!!"
~ Donna Draisin – Ronkonkomana, NY
"Triza Schultz is the best psychic I ever met. She saw my deceased mother in pink, which was her favorite color, and also asked me who Gladys was, because she was present and watching over me. She was my deceased doctor who died of leukemia."
~ Dianne Thomas – Los Osos, CA
"Triza Schultz's work with dreams and as a psychic reader is based on her long and tireless interest in "the art of becoming a whole person." As her long time friend, I have witnessed first- hand her integrity of purpose, clear insights and abilities. She has been an incredible help to me in her role as an intuitive guide with her psychic readings and dream interpretations. What I find impressive is that all the readings I've had from her are all on an interconnected thread and continuum that ring true on the instinctive level of basic truth."
~ Christina Campbell – Las Cruces, NM
 "The Fear Standard" by Triza Schultz – Book Review
"Triza has helped me with her unique insights on many occasions, hence her book – always looking to the fearless positive side of any situation."
~ Loretta Hoven – Urbandale, IA
"Triza Schultz has given me spiritual counseling on several occasions. Her intuitive gifts are many. The answers I got were right on target."
~ Gabriele Giroux – Ferron, UT.